It was only last June that Shimano brought Di2 electronic shifting to its third tier platform, 105 – the first time the technology has been available on anything other than the two, more premium, options, Ultegra and Dura-Ace.
But with a price tag of $1,890 / £1,730, the technology is still very far from being affordable. So, when a small Chinese brand such as L-Twoo comes to market with a 12-speed, electronic and hydraulic groupset for just $650.00, it's enough to make you wonder what you're really getting spending an extra thousand on Shimano…
We'll hop into more detail on that in just a moment, as well as following up with a double hitter of Campagnolo developments – from the as-yet-unreleased wireless shifters to the actually released Classified Ekar cassette for use with Campy's 13-speed gravel groupset. Rounding things out, we've got the Fizik Vento Argo 00 saddle and Specialized's new Sirrus.
Finally, for this month's Garmin Giveaway, we've got an Edge 530 bike computer – and you can hop straight down to the competition entry for that here. 
Shimano vs L-Twoo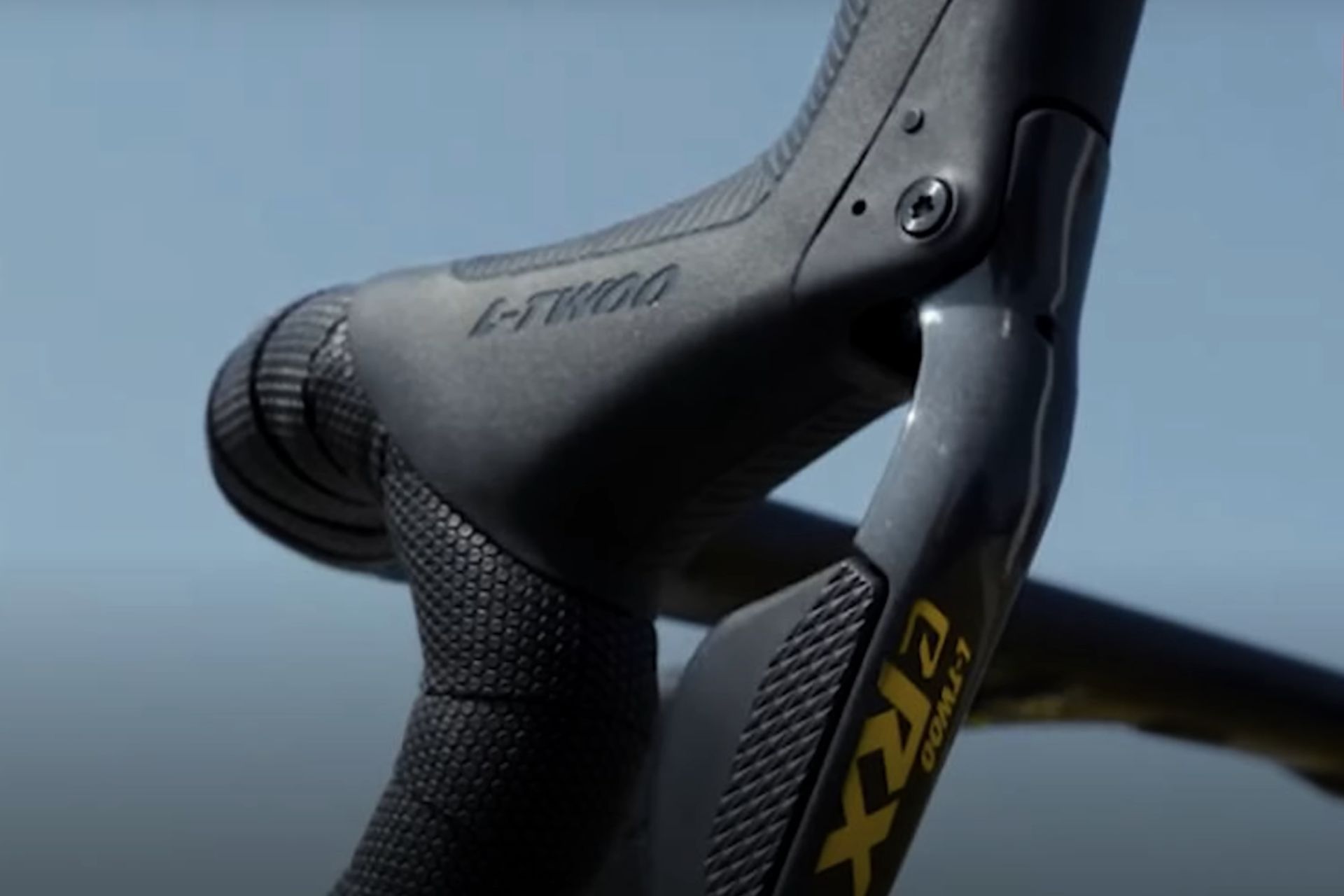 First, let's go over just what L-Twoo is offering. It's a 12-speed electronic groupset which uses one central battery to power both the front and rear derailleurs – very similar to the setup Shimano uses with its Di2 drivetrains. The buttons on the shifters are also very similar to Shimano's, with two placed behind each lever for controlling the up and downshifts. The chainrings are 50/34 and the cassette is 11-32t – again all very familiar – and the logos even bear a certain reminiscence to that of Shimano GRX. So far, so similar.
Now, the key to a great groupset is really in the reliability. You can offer all the bells and whistles you like, but it fails in its primary function of converting the motion of your legs into forward propulsion (or mechanical issues with the brakes), then it's not going to amount to much – or anything. The same goes for a groupset trying to offer a certain level of performance for a knock down price.
But having not had a groupset on hand, we can't yet comment on L-Twoo's longevity and reliability. Should the L-Twoo 12-speed groupset be as similar in that respect to Shimano's groupsets as it is in its looks and spec sheet, does Shimano have cause to worry? Could the Japanese hegemon be undermined by a more budget-oriented brand (particularly considering the current climate)?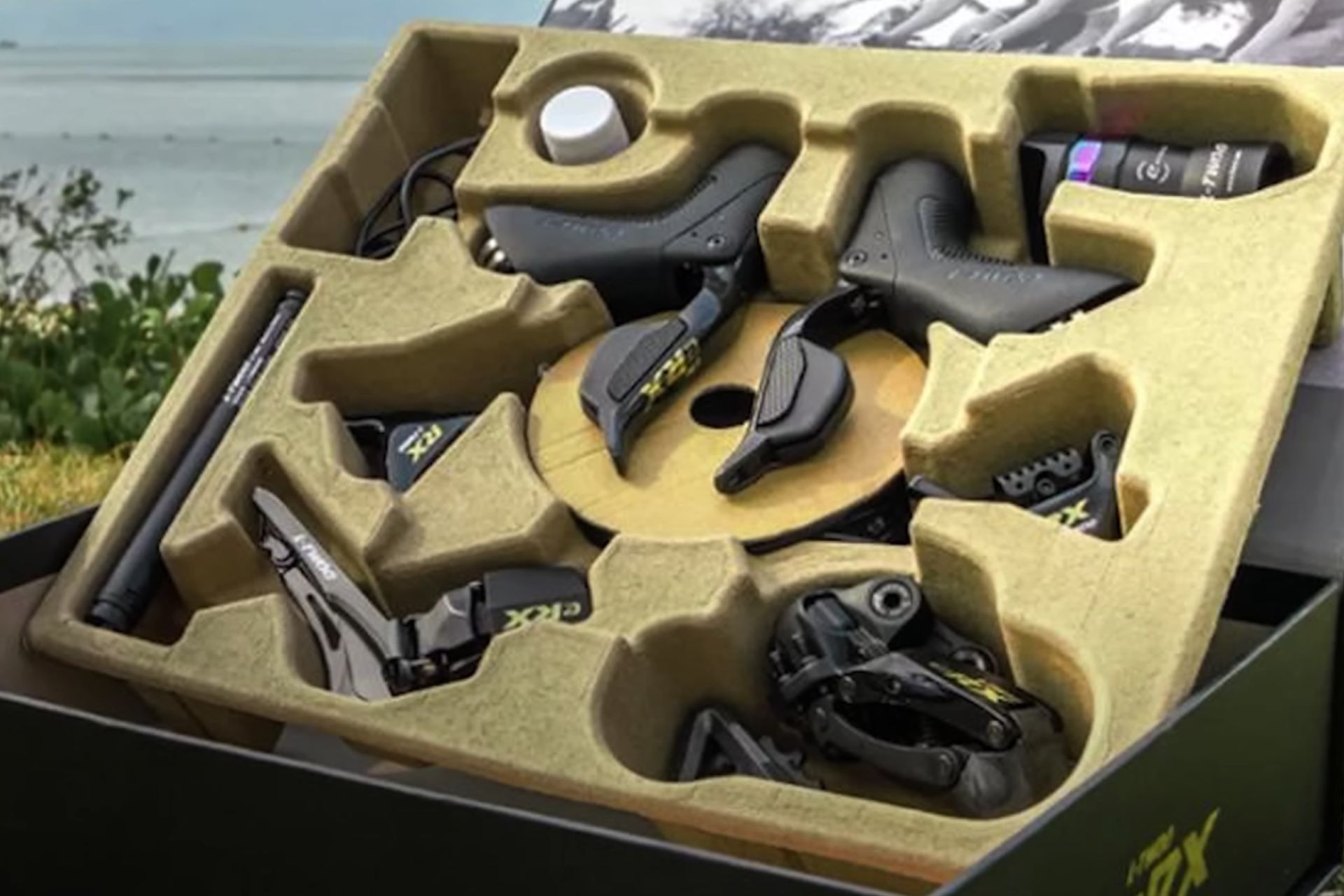 Well, even without having had one of L-Twoo's groupsets on hand – and even assuming that the reliability matches that of Shimano 105 – we don't think that Shimano has anything to worry about, and here's why.
First is that the number of groupsets sold separately is vanishingly small compared to the number of groupsets sold as part of a fully built bike. In order to upset Shimano's business model, it's not we, the customers, who need to be convinced – it's the bike brands themselves. 
And for bike brands, cost is naturally still a consideration. But there's a range of others which are similarly important. Much of this regards the distribution network – how many groupsets can be shipped and how readily available are spare parts? Servicing individual customers is one thing, but the requirements of the big brands is quite another.
Second relates to the innovation: Campagnolo was once preeminent but Shimano first usurped and then solidified its position as market leader – the takeaway being that smaller brands can certainly compete with larger ones. But the difference is that Shimano was coming with its own innovative technology, from indexed shifting to integrated shift/brake levers. 
The technology that L-Twoo offers is impressive – but it's all tech that we've seen before. Unless the brand begins to innovate for itself, it won't curry favor with the big bike brands. But in order to innovate, a well-supported R&D department is required – which itself costs money and feeds into the cost of the product.
As it is, L-Twoo could be an interesting option for enthusiasts looking for a great deal (assuming the reliability is up to scratch), but in terms of market dominance, Shimano has nothing to fear.
Campagnolo comeback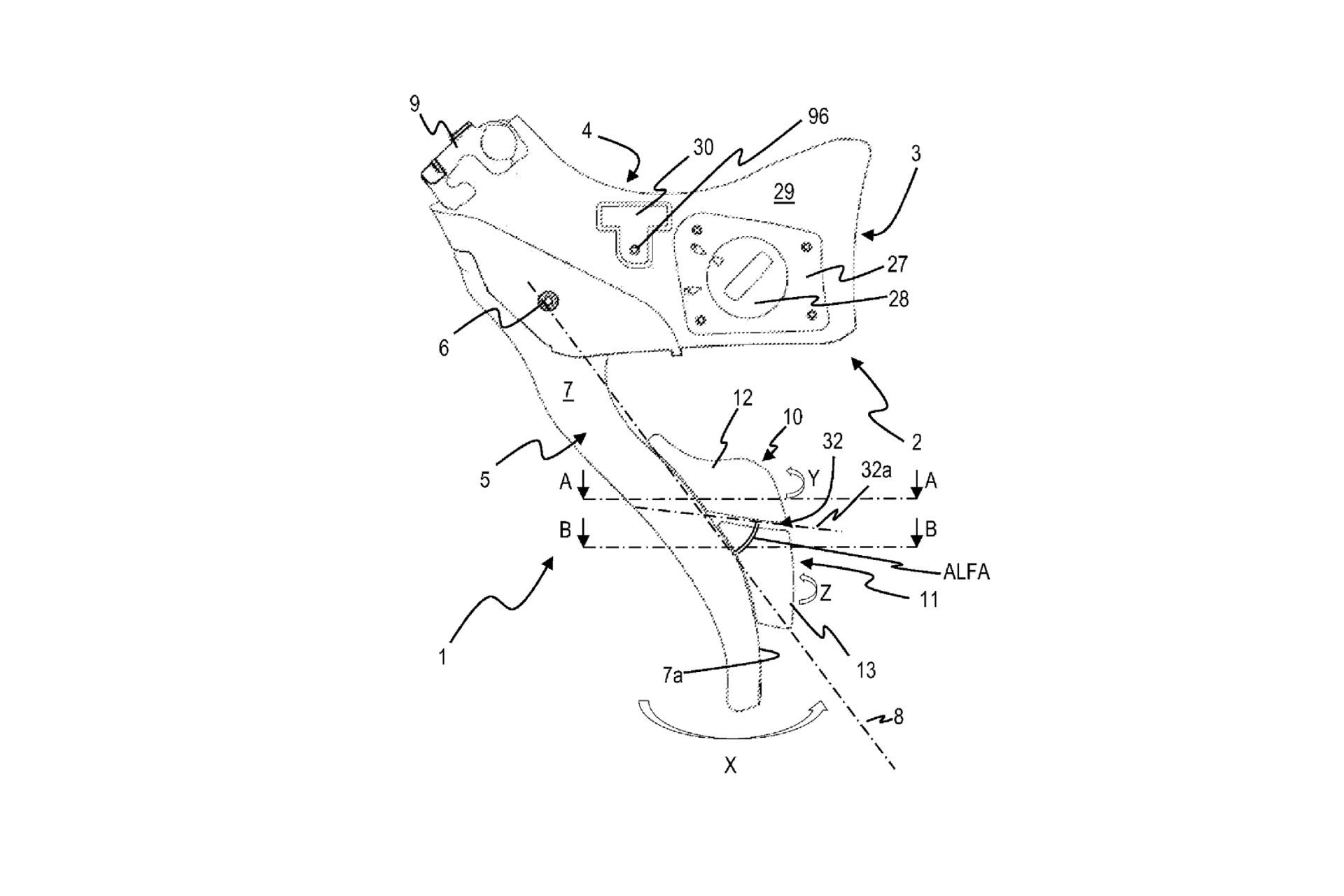 Last month, we were worried about Campagnolo's position in the WorldTour, now being down to sponsoring just one team. But with the amount going on around the Italian boutique brand right now, perhaps those fears were unfounded.
The first pertains to Campagnolo's patent filings, suggesting that the iconic thumb shifters may be about to be retired – relying instead on a single button behind the brake lever and one on top of the shifter hood. The shifters look like they'll be wireless, too, with the patent clearing showing the presence of a coin cell battery in the shifter body.
You can read more about the patent in our news story on wireless Campagnolo shifting over here.
But it's not just Campagnolo that innovating, Classified, the Belgian brand behind the two-speed (potentially) front derailleur killing hub, has unveiled a cassette that will work with Campagolo's exquisite 13-speed Ekar gravel groupset.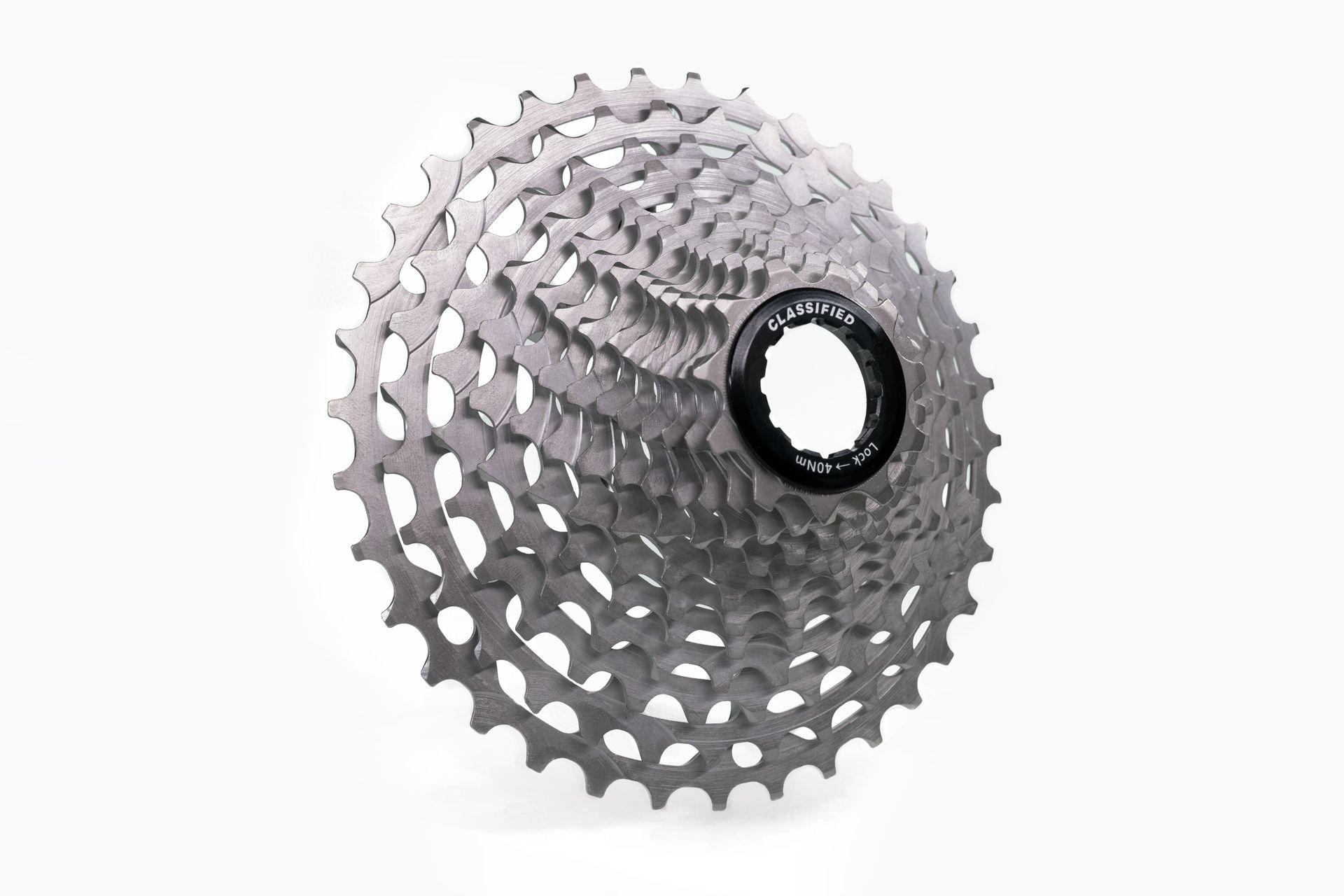 Just why Ekar needs a boost to its range is a valid question, this is the only groupset that can match a typical 11-speed 2x setup shift for shift – and even outdo it in certain respects.
The 9-42t Ekar cassette actually boasts a wider range than a 50/34t crankset paired with an 11-32t 11-speed cassette. Ekar also offers the same number of single tooth jumps, so the jumps between the gears are really quite comparable. 
True, there will be more friction in the drivetrain as the chain wraps itself around the tiny 9t smallest sprocket – and as the chain bends to accommodate the gears at the extremes. But then again, you have the simplicity of not having to change front rings – so its horses for courses. 
What, then, could the Classified Powershift hub possibly offer? The first step towards an answer requires a look at the gear spread Classified is offering with the 13-speed cassette its producing for the Powershift hub. It's 11-36t, so the jumps between the gears are smaller still and there is less chain articulation in the smallest sprocket. Thanks to the two-speed hub, the total gear range is 477%, which is slightly more than the 467% of Ekar, but that difference is small enough you won't really feel it.
The main benefit, then, is that you'll be able to keep a straighter chainline and use larger sprockets than with stock Ekar. That's an upgrade which will make sense to time trialists and those chasing every watt. But in the context of gravel riding, it's hard to see the cost/benefit trade off being worthwhile for most people.
The pair of technologies, Ekar and Powershift, also just simply make quite unusual bedfellows. One of the key points about Ekar is its mechanical simplicity – where top end groupsets are all moving to batteries and motors, there's something quite pleasing about the simplicity of a cable, ratchet and springs. To combine that with an electronically shifting hub and a bluetooth connected thru axle feels a bit odd.
But for sure, for some people out there, this will be what they've always dreamed of – and we're all for that.
Fizik Vento Argo Adaptive 00 saddle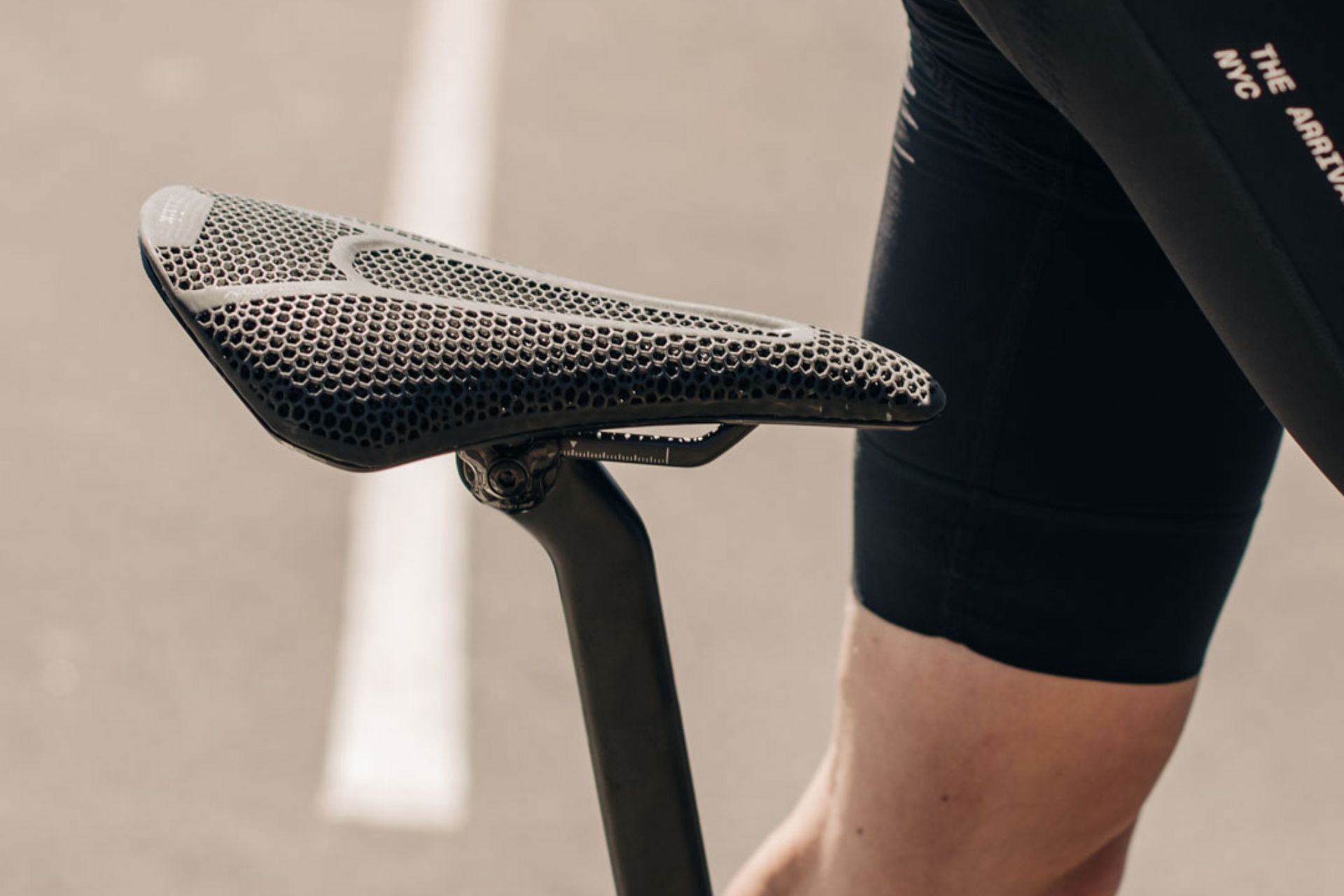 The name is a bit of a mouthful, so let's unpack it a bit. Starting with 'Vento' (the 'Fizik' part probably speaks for itself), this means the saddle belongs to Fizik's range of racing products – the speed-focused and optimized for performance line.
Next, 'Argo', describes the shape of the saddle – in this case denoting that it's of the newer short-nosed variety. Some people just get on better with this shape in general, but it can especially help in more aggressive and aerodynamic riding positions.
Then, 'Adaptive', refers to the 3D printing process, perhaps the most striking element of the saddle, with its honeycomb structure tailored to be of a different firmness in different areas to help enhance the comfort. 
Finally, the '00', which means that it's the super lightweight model, with a stripped down construction that comes to 175g (claimed) in a 140mm width.
Bike of the Month: Specialized Sirrus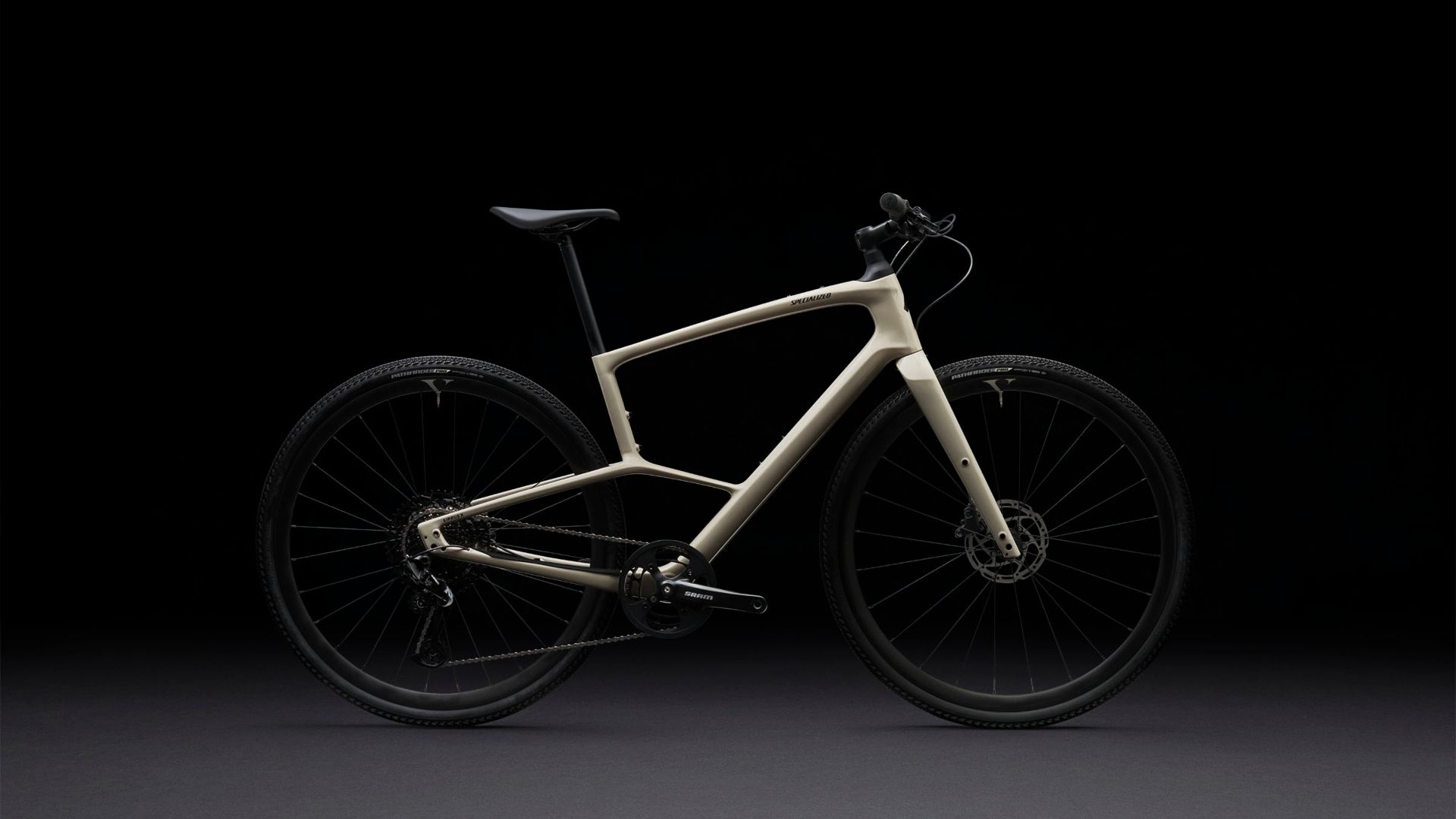 What to say about the new Sirrus? It's certainly caused a stir with its deviation from the usual double triangle frame design to something that resembles two irregular parallelograms. It's common knowledge that triangles are the strongest straight sided shape – hence why it's the shape at the heart of most bikes.
But then again, do we need absolute, rock-solid, peak strength? Perhaps not. Consider a leaf spring: that would certainly be stronger if you were to rearrange it from its semi-ellipse into a triangle – but you would be missing the point of the vertical flex it's supposed to facilitate.
Which is exactly what Specialized claims the design of the Sirrus is supposed to be about – more forgiving, more flexible, but still able to be ridden at speed. Just how well Specialized has achieved those aims, we'll have to pass judgment on in our review. 
Just for now, you can pop over here for the Specialized Sirrus launch story or over here for our dive into the history of bikes which have similarly sought to innovate.
Competition
For this month's Garmin giveaway, we have the Garmin Edge 530 bike computer. This headunit has so many features that it would be hard to list them all but one of the keys ones is  the ClimbPro function, which is an absolute gamechanger for pacing on hills and mountains. 
To be in with a chance of winning, simply click this link or fill in the form below. We'll get in contact with the lucky winner by the end of this month. If you don't end up being the lucky one – don't worry, we'll be running it again next month.